Azerbaijan's Two Big Campaigns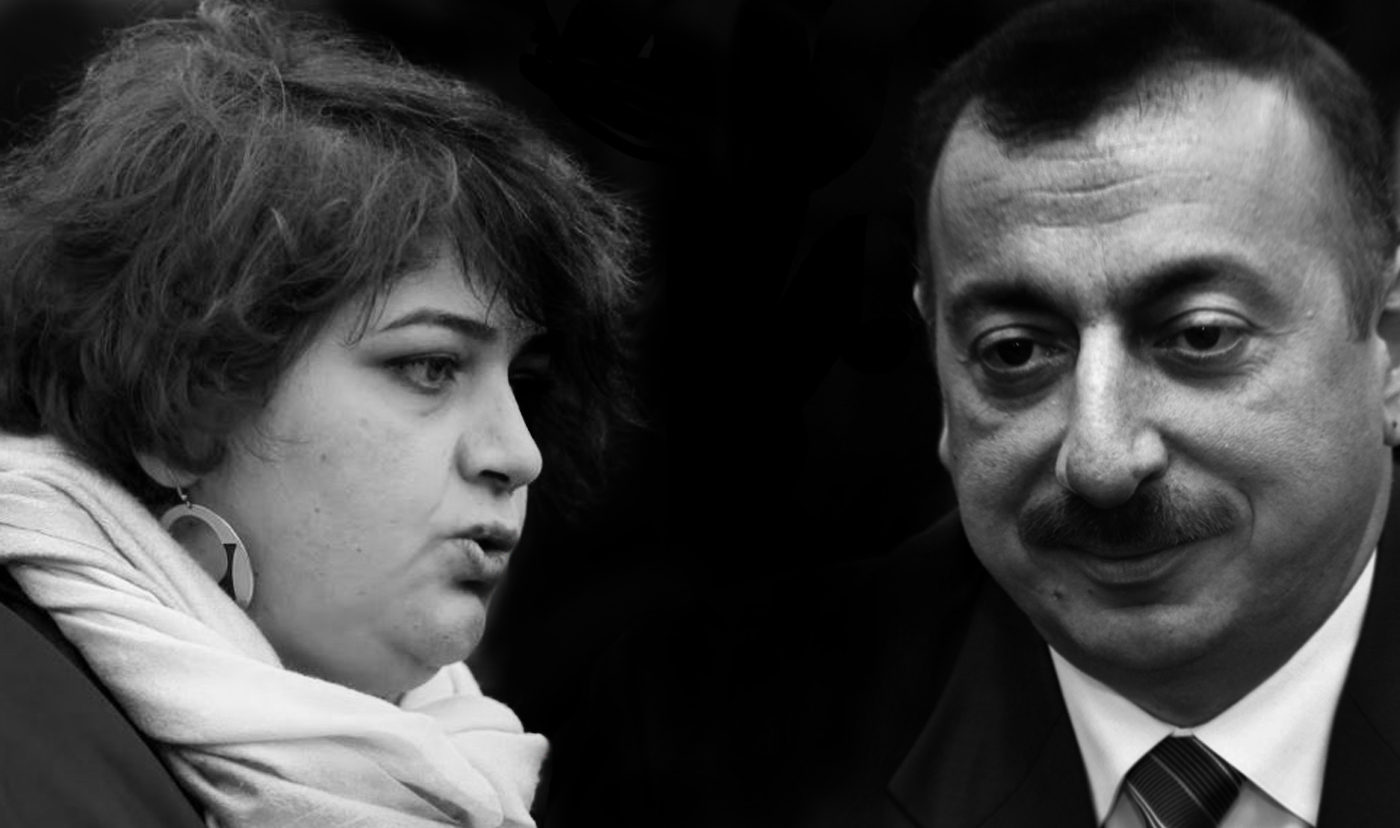 May 19, 2015 | by Dean Jackson
The government of Azerbaijan is pursuing two big, interrelated campaigns. One of them is a relentless domestic effort against any independent voices who criticize the regime. The other is an international campaign to convince audiences beyond the country's borders that no real crackdown is taking place or, if it is, that it should not be taken all that seriously.
The domestic campaign has gathered steam in advance of the first ever European Games that will open in Azerbaijan's capital, Baku, on June 12th. Civil society activists and news media have felt the brunt of the deepening repression. The international campaign takes the form of massive investments aimed at shaping elite opinion and decision making in key Western capitals, including Washington and Brussels.
A spotlight was shined on these issues at a recent discussion held in Washington titled "Azerbaijan: A Test Case for Democratic Solidarity." Kennan Aliyev, director of Radio Free Europe/Radio Liberty's (RFE/RL's) Azerbaijani Service, observed that in an already repressive media environment the government in Baku is doing "everything it can" to disrupt independent media. He noted the use of raids and various forms of pressure against a growing number of individuals and organizations that support transparency, accountability, and democratic development in the country; the jailing of award-winning journalist Khadija Ismayilova in December 2014 drew particular international attention. She remains imprisoned, her pre-trial detention having been recently extended by another three months.
Emin Milli, an Azerbaijani journalist-in-exile who recently accepted the PEN Freedom to Write Award on Ismayilova's behalf and is founder of Meydan TV, attributed the regime's crackdown to a sense of crisis: rattled by the declining price of oil and a thirty-four percent devaluation of the national currency, government decision makers are tightening the screws on independent voices while they open the public pocketbook to spend billions on the upcoming European Games.
Russia, Azerbaijan's large neighbor to the north, has been an enabler of this bad behavior. Baku has borrowed features of Russian restrictions on free media and civil society. However, Thomas de Waal suggested that the Azerbaijani regime's attraction to the "Russian model" is not the only driver of Azerbaijan's drift toward Moscow: the example set by Russia's largely unchallenged aggression in Ukraine and Georgia has brought the fear factor into play. De Waal argues that Baku sees the West's response to Russia as weak and is hedging its bets by investing in a declining ruble and edging closer to the Eurasian Economic Union.
The use of anti-American propaganda is a key part of Azerbaijan's efforts to silence its critics. Azerbaijani state media regularly attempt to discredit the work of journalists and democracy activists who are critical of the regime's corruption and repressive policies. The authorities also employ state-friendly GONGOs to harass critical voices. Online, swarms of state-friendly Internet trolls attempt to drown out criticism of the regime and intimidate independent voices by flooding social media feeds with pro-government propaganda.
While it wages an anti-Western campaign at home, the regime pays Western PR consultants to burnish its image in Western media and sell it as a stalwart Western ally, a secular democracy, and a reliable energy partner for the European Union. As Milli pointed out, Baku lobbies aggressively for the right to do business with Microsoft, Boeing, BP, and other Western firms, and it engages with influential foreign think tanks to strengthen its connection with Western governments. A recent investigation revealed that Azerbaijan's state oil company, SOCAR, secretly routed funds through two US-based non-profits to cover gifts and travel expenses for ten members of Congress who attended a 2013 conference in Azerbaijan. Perhaps most disturbingly, a report by the European Stability Initiative details how a well-funded lobbying effort bought the regime many friends among the Council of Europe's election observation mission.
All of this points to big questions hanging over the relationship between the Azerbaijan and the West. "For over 20 years we have been operating under the assumption that participation in international organizations—the OSCE, the Council of Europe, and others—will encourage authoritarians to reform themselves," explained Miriam Lanskoy, senior director for Russia and Eurasia programs at the National Endowment for Democracy. "But," she asked, "what if the influence flows in the opposite direction? What if the participation of authoritarians in European institutions erodes the core values of those institutions? What if it causes the international forums to become cynical and artificial?"
Despite its anti-American propaganda at home, the participants in the May discussion noted that the regime in Baku clearly values its relationships with the West. How then does it get away with this brazenly two-faced diplomacy? How can the West continue to engage Azerbaijan as an ally while the regime raids the offices of Western organizations and chases independent voices out of the country? And how can it ignore the threat Azerbaijan's two big campaigns pose to the European human rights system as a whole? Kenan Aliyev, for his part, suggests that Moscow and Baku are delighted by the West's blind eye: its unseeing gaze demoralizes activists by lending credibility to a cynical interpretation of global politics in which strategic interests trump democratic values every time.
Photo: Edited images from Creative Commons, RFE/RL