Assad's Lifeline: The Authoritarian Stabilization Pact in Syria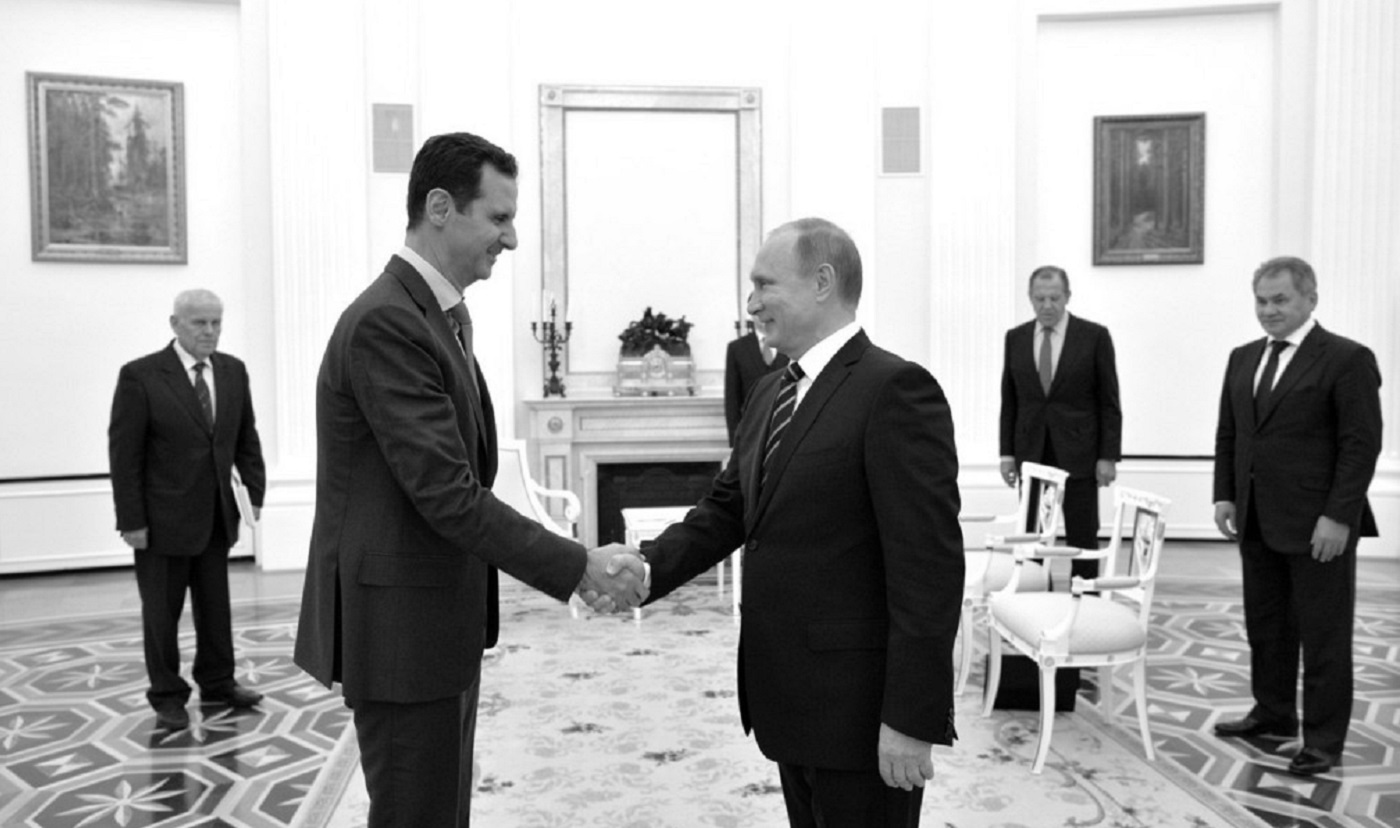 November 10, 2015 | by Guest Author
Guest post by Steven Heydemann.
The Syrian conflict has become a testing ground for techniques of authoritarian stabilization—the coordinated efforts of an interconnected network of authoritarian governments to prop up a like-minded regime threatened by a popular insurgency. Syria today stands out as a case of how developed global authoritarian networks have become. It sheds important light on the growing capacity of authoritarian actors to mobilize for the collective defense of regimes that are seen as central to the stability of such networks.
The authoritarian stabilization pact between Russia, Iran, and Syria that has kept Bashar al-Assad in power offers a stark example of an emerging international landscape in which democracies will find their room for maneuver increasingly constrained. Existing international institutions, notably the UN Security Council, have proven inadequate to respond to the challenges posed by the rise of such transnational authoritarian networks. Without a coordinated effort among democracies to overcome the institutional paralysis that has prevented decisive international action in cases like Syria, including formal legal standing for norms such as the Responsibility to Protect, democracies will find themselves at a significant disadvantage in resolving major regional and international conflicts, even as they—along with millions of Syrians—are compelled to bear the growing adjustment costs imposed by an increasingly polarized international order.
Russian President Vladimir Putin's decision in late September to escalate Russia's military support for the Assad regime, in close cooperation with Iran and its proxy, Hezbollah, provides a troubling but important case of authoritarian collective action to prevent the collapse of a strategically important ally. Syria's experience underscores the growing scope of strategic and military cooperation among leading authoritarian regimes, as well as their increasingly sophisticated integration of military, political, economic, and diplomatic instruments—all buttressed by the effective use of conventional and social media to influence public opinion and create alternate realities justifying their actions. The pragmatic, non-ideological nature of this emerging authoritarian mutual defense pact permits alliances of convenience among both state and non-state actors (including Hezbollah forces, pro-Assad militias, and a range of Shi'a mercenaries from Iraq, Afghanistan, and Pakistan) and between authoritarian regimes that might otherwise be ideologically irreconcilable. In this ecumenical spirit, the leader of Hezbollah, Hassan Nasrallah, and the Primate of the Russian Orthodox Church have both endorsed Putin's intervention in Syria, while Russian priests bless the missiles being loaded aboard Russian fighter jets. The Syrian case thus highlights the deepening cooperation among the Assad regime's authoritarian allies, which now includes joint combat operations, intelligence sharing, and more tightly-linked diplomatic efforts. Russia has presented these new forms of cooperation as an alternative, authoritarian version of a "coalition of the willing," drawing support from Egypt, China, and other authoritarian regimes that endorse the counter-terrorism narrative that Russia has used to justify its expanded intervention.
Syria's conflict also puts on display the full repertoire of techniques that authoritarian regimes deploy to extend a veneer of legitimacy and legality to their defense of Bashar al-Assad. In keeping with the tactics they have adopted in other cases, Iran and Russia's coordinated defense of the Assad regime exploits the rhetoric of established democracies through routine references to the rule of law, counter-terrorism, the principle of state sovereignty, and respect for the popular will in determining the fate of Assad and his regime.
Some of these techniques were on display in late October, when the US convened an international conference in Vienna to explore the parameters for a possible political settlement of the Syria conflict. Immediately prior to the meeting, Russia rejected a UN Security Council resolution to end the Assad regime's use of barrel bombs against civilians on the grounds that it might "at this very delicate moment…jeopardize the efforts that are being undertaken in Vienna." The delicacy of the moment, however, had no effect on the enthusiasm with which the Assad regime and its Russian patrons engaged in mass murder: during the Vienna proceedings Russian and regime airstrikes killed more than 140 Syrian civilians. For its part, Iran's contribution to the Vienna talks was a transparently disingenuous proposal for a six-month transition period to be followed by elections in which Assad could participate, purportedly to ensure that the Syrian people themselves determine the future of the Assad regime. This formula would no doubt give the 11 million Syrians who are still alive and have not yet been forced from their homes by five years of violent conflict—less than half of Syria's pre-war population—yet another chance to show how much they love their president.
Such diplomatic dissembling would be easy to dismiss if it were not part and parcel of a larger, intensely coercive and deeply destabilizing effort to ensure the survival of the Assad regime; assert a rigid, absolutist conception of state sovereignty designed to insulate autocrats from accountability; contain the ability of democracies to act in support of populations that resist authoritarian repression; and advance authoritarian ambitions to weaken the institutions of global governance established as a check against precisely the kind of genocidal acts in which the Assad regime is complicit. The authoritarian stabilization project underway in Syria is a crucial test case for how international relations will be conducted in the future. Thus far, democracies have not performed well.
Steven Heydemann is a political scientist who specializes in the comparative politics and the political economy of the Middle East, with a particular focus on Syria. He holds the Janet Wright Ketcham '53 Chair in Middle East Studies at Smith College and is a Nonresident Senior Fellow at the Brookings Institution Center for Middle East Policy.
The views expressed in this post represent the opinions and analysis of the author and do not necessarily reflect those of the National Endowment for Democracy or its staff.
Photo: Kremlin.ru/Public Domain