Framing the Agenda: China's Use of International Fora to Promote 'Internet Sovereignty'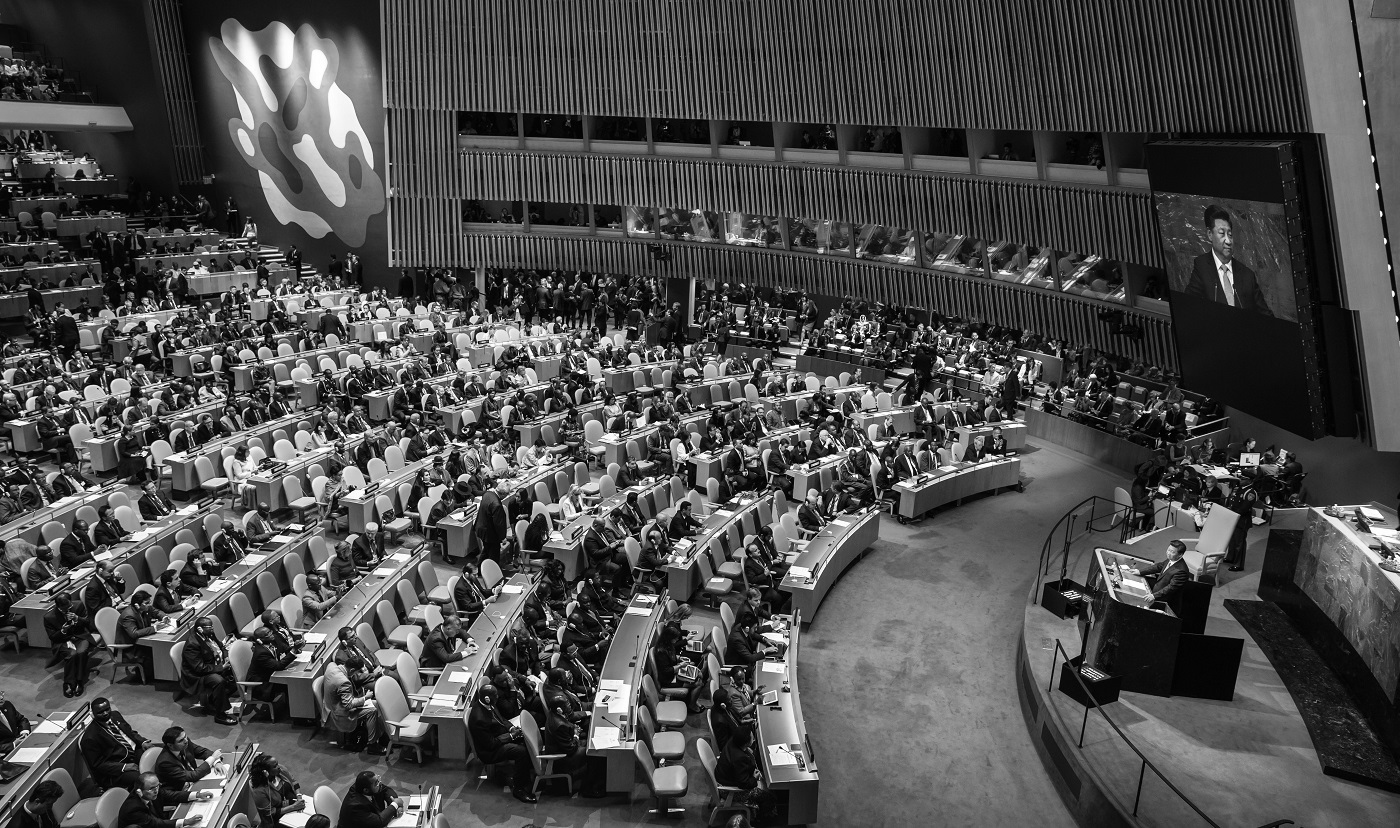 December 22, 2015 | by Jessica Ludwig
Last week in Wuzhen, China, Chinese President Xi Jinping during his opening keynote remarks made clear the theme of China's second World Internet Conference, "An Interconnected World Shared and Governed by All":
"We need to respect each country's right to choose their methods of cyber development, cyber administration, and Internet public policy independently and to participate in the international cyber space management equally. We should never seek network hegemony, interfere in other nations' internal affairs, and never engage, indulge, or support cyber activities that harm other countries' national security."
In recent years, China has heavily promoted the concept of "Internet sovereignty," the Chinese Communist Party's (CCP's) vision for cyberspace governance. In short, China argues that each country should have authority to regulate Internet use within its national borders to protect state sovereignty and security. On its face, this approach to Internet governance may sound value-neutral because it permits each country to set their own terms. However, as Andrew Nathan has observed in the Journal of Democracy, China's "regime-type neutral" approach to foreign policy is intended to neutralize international norms and institutions weighted in favor of democratic values. Instead of empowering individuals to freely access information online, Internet sovereignty would empower states to determine what content its citizens can access and communicate.
The 2015 World Internet Conference organized by the Cyberspace Administration of China is one of the CCP's latest endeavors toward this end. The authorities' handling of the conference suggests that the main pretense for the event was not as innocuous as Lu Wei, the head of China's Cyberspace Administration described it—as a platform for participants to exchange ideas and reach consensus. From outward appearances, the conference seemed hastily organized, with details about the official agenda, exhibitions, sponsors, and partners missing from the conference website as little as a week before the event, according to David Bandurski of the China Media Project. Nevertheless, Chinese state media devoted considerable attention to the meeting, with Xinhua covering President Xi's remarks live on Twitter and YouTube even though both social media platforms are blocked inside China. Meanwhile, foreign media outlets such as the New York Times were denied entry to cover the conference proceedings. These actions suggest that the conference organizers were concerned about controlling media coverage of the event, and in particular, with shaping messages geared towards foreign audiences.
Despite China's efforts to use the event to emphasize the country's leadership role in global Internet governance, the international community did not appear well-represented at the so-called "world" conference. While the official summit website boasted an attendance of "2,000 people from governments, international organizations, enterprises, technology groups, and non-governmental organizations from around the world," only eight foreign governments sent high-level representatives. Five of these—Russia, Kazakhstan, Kyrgyzstan, Tajikstan, and Uzbekistan—were already in China for a Shanghai Cooperation Organization meeting held earlier in the week. Chinese companies appeared to dominate tech-sector participation, and the Wall Street Journal reported that many U.S. firms declined to send their top leadership over concerns that they would be pressured to endorse China's vision for Internet governance, as occurred during the 2014 conference when the organizers slipped an undiscussed "declaration" supporting Internet sovereignty under participants' hotel room doors the night before the conference's conclusion. The predominance of Chinese companies and lack of high-level foreign representatives seems to reflect a lack of trust by the international community that the event would provide a truly open platform for discussing the Internet's development.
So far, the broader international community has remained skeptical of adopting Internet sovereignty as a guiding principle for global Internet governance, yet China continues to adamantly push its agenda in other international venues. On the same day that President Xi opened the World Internet Conference, a ten-year review document on Internet governance was presented to the United Nations General Assembly. The New York Times reported that after an intense, six-month period of negotiations in which Chinese representatives fought a determined battle advocating for a "multilateral" (i.e., government-centered) approach to Internet governance, a more moderate, "multistakeholder" approach entailing input from the private sector, civil society, academia, engineers, and governments was adopted. Despite this success for advocates of a free and open Internet, the Chinese delegation was still able to insert "multilateral" into the final document once, thanks to support from illiberal regimes such as Russia and Cuba.
Although China failed to see its vision for Internet sovereignty articulated in the recent UN review document, it remains yet to be seen whether China's persistent efforts advocating for Internet sovereignty will affect the trajectory of future international debates about Internet governance. At the same time, governments are not the only actors with a role to play in the development of the Internet's norms and infrastructure. The Chinese authorities, who so far have maintained tight control over Internet access and content in China, know that foreign technology firms are eagerly looking to expand into the Chinese domestic market. As this blog has previously discussed, the Chinese government leverages access to its markets in order to induce international firms' compliance with its censorship regulations. The authorities have a new cybersecurity law waiting in the wings that would further strengthen their hand. Currently in draft form, its adoption would tighten Internet restrictions in China and place new burdens on foreign technology firms aspiring to conduct business in China. If passed, international Internet companies doing business in China would effectively risk being transformed into instruments of the country's censorship and surveillance regime.
Photo: Drop of Light/Shutterstock