The Sound of Silence: Latin America's Leaders on Venezuelan Human Rights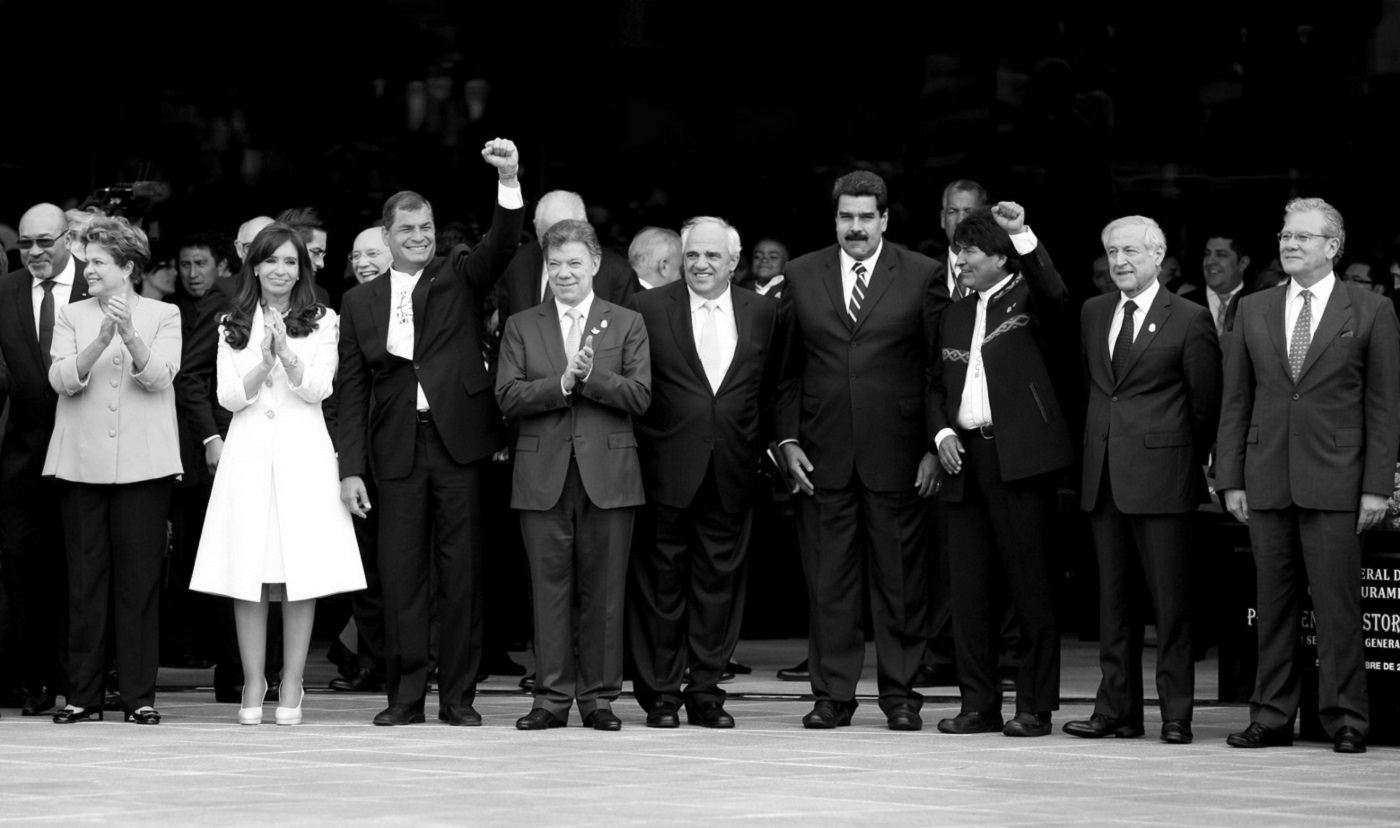 May 13, 2015 | by Jessica Ludwig
Prominent members of the international community are expressing concern about Venezuela's imprisonment of opposition leaders, civil society activists, and students who protest against the country's political leadership.
In January, former Latin American presidents Felipe Calderon (Mexico), Andres Pastrana (Colombia), and Sebastian Piñera (Chile) traveled to Venezuela in an attempt to visit jailed political opposition leader Leopoldo Lopez (they were denied access). Last month, under the auspices of the Club de Madrid, these three were joined by several other ex-presidents in signing an open letter to the Venezuelan government urging the release of all political prisoners. Many members of this group have joined the prisoners' legal teams in a symbolic statement of protest against Venezuela's regime. In a New York Times op-ed, former Peruvian president Alejandro Toledo urged Venezuelan President Nicolas Maduro to "shed the conspiratorial mind-set and authoritarian instincts he has carried over from the regime of his predecessor, Hugo Chávez, and accept that true democracy includes dissent."
The outspokenness of Latin America's ex-presidents on behalf of Venezuela's political prisoners raises an important question: what are the region's current presidents doing to defend human rights in Venezuela?
During past political crises in Latin America, pressure from neighboring governments often helped restore the democratic order. This time, however, the region's incumbent presidents are noticeably silent about defending human rights in Venezuela.
One explanation for the comparative silence of Latin American presidents stems from bilateral political and economic ties that exist between Venezuela and governments in the region. Venezuela has purchased the friendship of many governments in Latin America and the Caribbean through foreign aid initiatives such as the Bolivarian Alliance for the Peoples of Our America (ALBA) and PetroCaribe.
However, the collective inaction of Latin America's governments is also the fruit of Venezuela's efforts to subvert democratic norms and the inter-governmental system within the hemisphere. Over the past few years, Venezuela has worked to supplant the established role of the Organization of American States (OAS) as the region's preeminent democratic institution by instead promoting alternative initiatives like the Union of South American Nations (UNASUR) and the Community of Latin American and Caribbean States (CELAC). Because these organizations' actions are non-binding and member states must choose to submit to recommendations and receive delegations, Venezuela has been able to "forum shop" by blocking OAS efforts to investigate its human rights situation and insisting that only UNASUR has the legitimacy to send observation missions.
Sandra Borda, a Colombian political scientist, observes that UNASUR "has a weak capacity to generate binding decisions that are able to produce changes in the behavior of its member states," and its conflict resolution mechanisms are subject to the influence of strong-willed political leaders. As a case-in-point, just prior to the recent OAS Summit of the Americas, Maduro launched an aggressive signature campaign and successfully lobbied UNASUR and CELAC to condemn US sanctions against individual Venezuelan officials responsible for the violent suppression of protesters in 2014. UNASUR argued that the sanctions violated Venezuela's national sovereignty by using "human rights" as a pretext for intervention. However, the International Crisis Group has criticized UNASUR for allowing Venezuela to misuse its missions intended to mediate its political crisis "to validate 'imaginary coup plots.'"
Considering Maduro's assertiveness, it's not surprising that UNASUR accepted Venezuela's invitation to "accompany" its 2015 legislative elections, even though a fixed date for the elections has still not been set and prominent opposition politicians remain in jail.
UNASUR and other alternative institutions amplify Latin America's illiberal voices at a time when democracy advocates are under extraordinary pressure, and they have been especially effective given the silence of the hemisphere's current political leaders. Christopher Sabatini warns that if Latin American leaders continue to maintain their silence on human rights issues, a dangerous "ripple effect" could further encourage illiberal presidents in the region, making it that much easier to disassemble inter-American institutions designed to defend the region's commitment to democracy.