Authoritarians Bet Big on International Sporting Events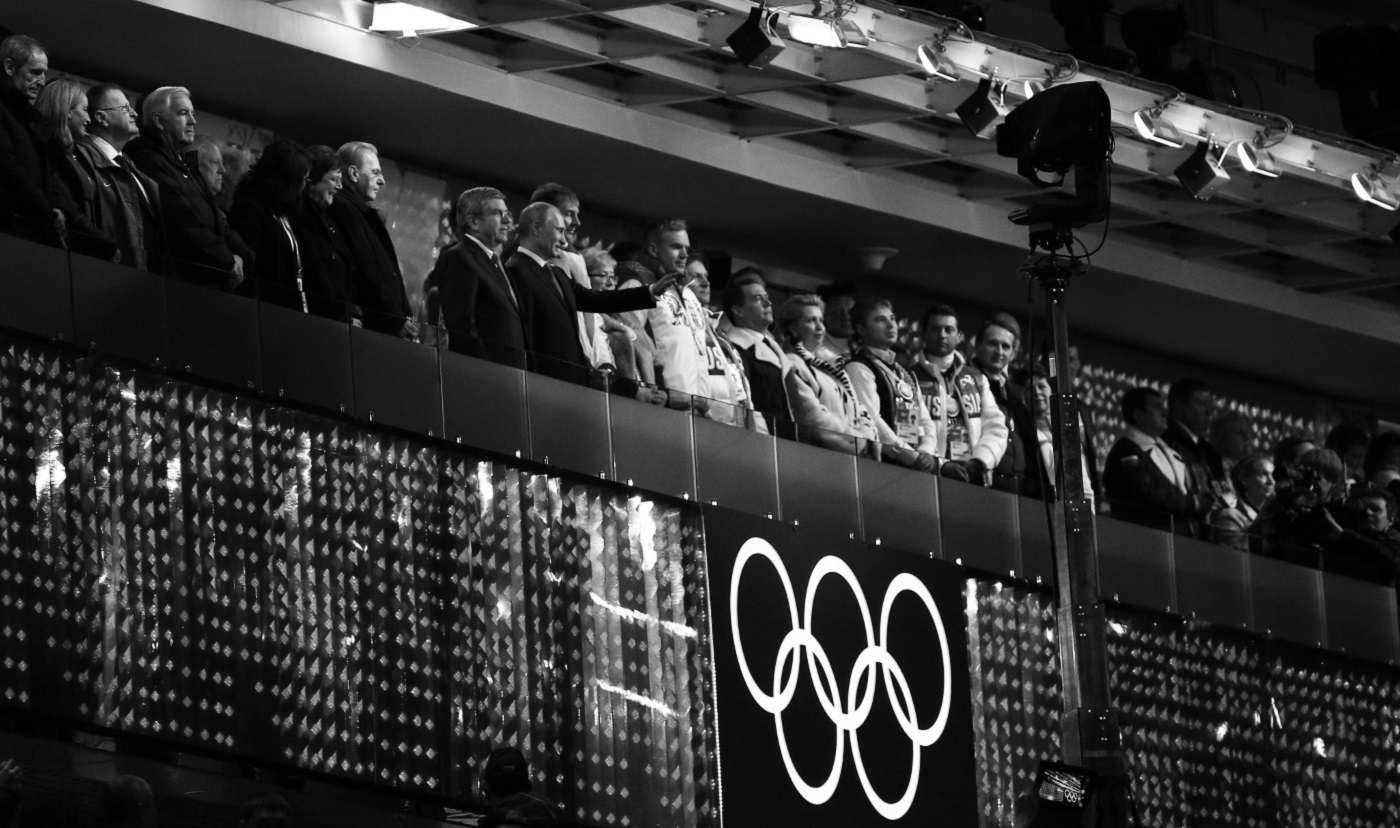 June 23, 2015 | by Jessica Ludwig
After hiding out in a Baku hotel for several days, Lady Gaga reportedly was paid $2 million USD to perform as a surprise headliner for the opening ceremony of the European Olympic Games. The fee to bring this world-famous entertainer to Baku was just a drop in the bucket: Azerbaijan's Sports Minister boasted that the opening ceremony alone cost $95 million USD (twice the cost of the opening ceremony for London's 2012 Summer Olympics), and the official total declared cost of the hosting the games in Azerbaijan is $1.2 billion USD (which is likely an understatement).
Azerbaijan has spared no expense on the first-ever European Olympic Games to paint the country in a positive light and showcase Baku as a modern, European city. But behind this extravagant facade is a repressive regime that has put the country's most determined journalists and anti-corruption advocates behind bars.
Continuing a trend that is typified by the 2008 Summer Olympics in Beijing, authoritarian regimes are betting heavily that hosting international sporting events will improve their image at home and abroad. While organizing high-profile mega-sports events can foster national pride and lend prestige to host countries, authoritarians' interest in hosting such games goes beyond simply boosting morale. As Christopher Walker and Robert Orttung recently observed, hosting international sporting events enables authoritarian leaders to provide valuable patronage opportunities to key allies and to bolster resources for their security services. At over $50 billion USD, the 2014 Winter Olympics in Sochi, Russia were the most expensive games ever organized. A report by Alexey Navalny's organization, The Anti-Corruption Foundation, found that contracts worth more than $14.2 billion USD were closely tied to state officials and concluded that a significant share of total public spending to host the games was embezzled.
Uninhibited by the mechanisms of transparency and accountability that constrain the actions of democratic states, authoritarian regimes can spend exorbitant amounts of public funds largely unchecked, for example without regard for social and environmental concerns. A deadly Baku apartment building fire in May 2015 has been linked to shoddy installation of inexpensive and highly-flammable polyurethane panels by a government contractor in an effort to renovate the high-rise building's facade before the European Olympics. To secure its bid for the 2022 World Cup, Qatar promised to deliver cooling technology (which doesn't yet exist and likely would not be environmentally sustainable) to manage temperatures in its stadiums and training facilities during the country's sweltering summer. The International Trade Union Confederation has also raised the alarm about deplorable labor conditions and mistreatment of migrant workers building Qatar's stadiums, warning that without additional safeguards, as many as 4,000 workers may die before construction is completed.
While authoritarian regimes are devoting massive public resources to build glitzy new infrastructure, democratic states are increasingly questioning whether the rising costs associated with mega-events are worth the risk. Days before the opening ceremonies in Baku, the Netherlands withdrew its bid to host the 2019 European Olympic Games due to disagreements among the local, regional, and national levels of government over who would bear the cost of the games. In a similar fashion, in late 2014 Oslo became the last among half a dozen European cities to drop out of bidding for the 2022 Winter Olympics after Norway's parliament withdrew support, citing a lack of public support for the estimated $4.9 billion USD price tag. This leaves only Almaty, Kazakhstan and Beijing, China as the two remaining contenders, despite the fact that the International Olympic Committee foresees serious logistical and environmental challenges to either city's ability to host the games. In Brazil, South Korea, and Japan, three democratic countries scheduled to host the 2016, 2018, and 2020 Olympic Games, respectively, citizens have held protests and raised questions about public spending on event-related infrastructure.
As the infographic above demonstrates, authoritarian regimes have secured hosting rights for an extensive number of major international events in sports as varied as soccer, boxing, wind surfing, and hockey. In a disturbing twist, autocrats are manipulating the sense of international goodwill and community that typically accompany these competitions and are converting them into tools for shoring up their image abroad and securing their grip on power at home. While authoritarian regimes are doing their best to exploit the opportunities presented by mega-sports events, serving as host requires that these regimes open themselves to the world to welcome foreign athletes, spectators, diplomats, and journalists. If the international community is serious about defending human rights and free expression, these upcoming events should be used as opportunities to expose the human rights abuses and corruption that is endemic to these regimes.
Photo Credit: Iurii Osadchi/Shutterstock