Rethinking Authoritarian "Soft Power"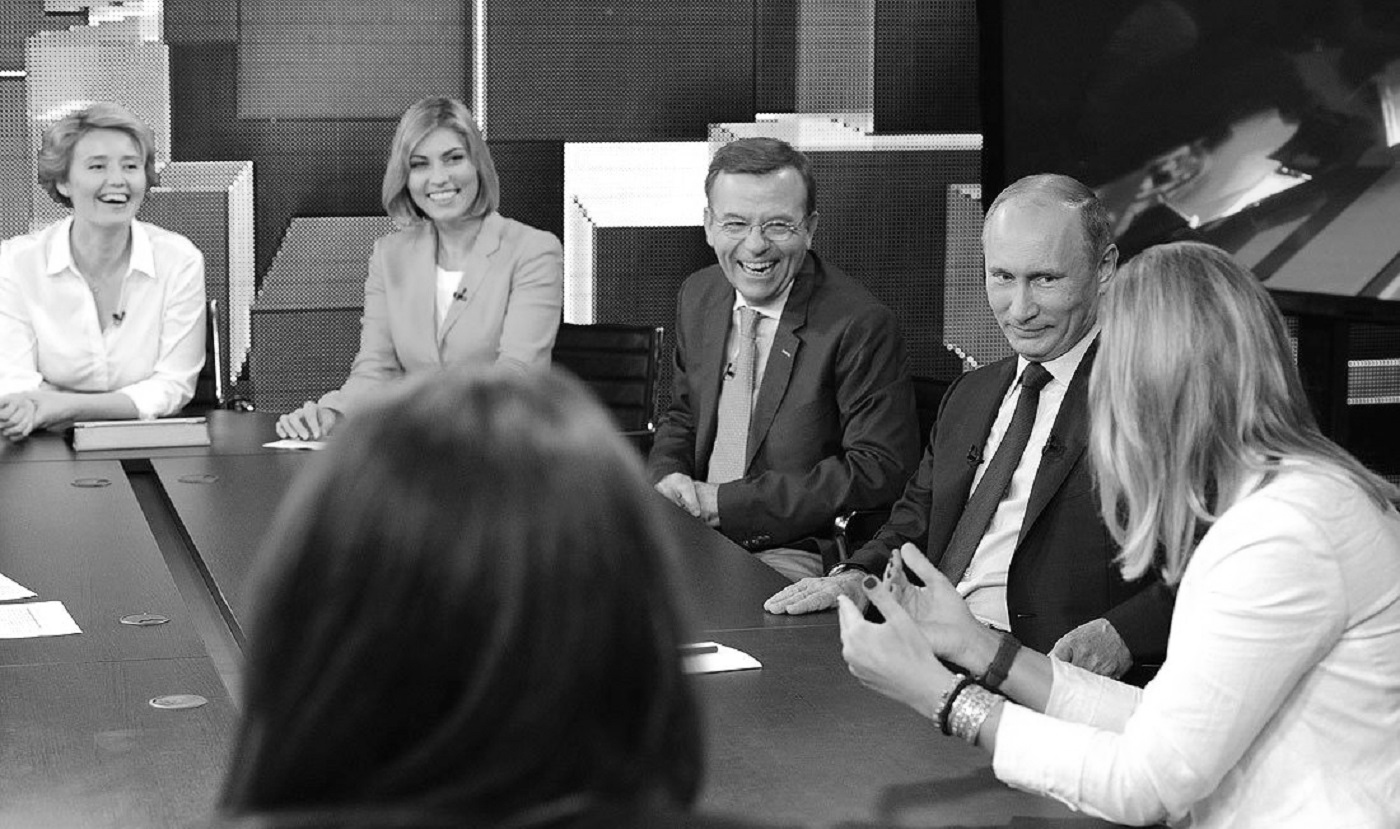 July 7, 2015 | by Christopher Walker
As countries such as Russia, China, and Iran have become more assertive in their foreign policies, they have also developed a set of instruments that are generally classified under the rubric of "soft power."
With the presumed aim of enhancing their international appeal or "winning hearts and minds," these regimes invest in a wide range of such efforts. In China's case it includes the export of books and forays into international publishing, as well as pursuing academic-cultural ventures such as the growing the number of Confucius Institutes around the world. Russia, for its part, has undertaken its own such activities in the cultural and educational realms.
It is international media, however, that represent the highest profile efforts by these authoritarians in the sphere of soft power. Russia and China, as well as Iran and Venezuela, have been among the authoritarian countries that have put a priority on influencing debates and narratives through lavish investments in international media.
David Shambaugh summarizes the scope of China's media ambitions in a recently published article, "China's Soft Power Push," in Foreign Affairs:
A major part of Beijing's "going out" strategy entails subsidizing the dramatic expansion of its media presence overseas, with the goal of establishing its own global media empire to break what it considers "the Western media monopoly." Most prominent among these efforts is the Xinhua News Agency, China's official state news service. From its inception, Xinhua has had a dual role, both domestically and internationally: to report news and to disseminate Communist Party propaganda. Altogether, Xinhua now employs approximately 3,000 journalists, 400 of whom are posted abroad in its 170 bureaus. And Xinhua is expanding the staffs of its existing bureaus and beefing up its online presence with audio and video content.
Xinhua is complemented by a growing constellation of broadcast outlets:
China's premier state television channel, CCTV, or China Central Television, has also gone global. It launched its first 24-hour English channel, CCTV International, in 2000 and now broadcasts in six languages around the world. The network is trying to alter its stilted and propagandistic flavor and package its content in more viewer-friendly formats. In 2012, CCTV set up new production facilities in Nairobi, Kenya, and in Washington, D.C., where it unveiled its ambitious CCTV America channel. The Washington operation, CCTV says, will become the global hub of its newsgathering and broadcasting operations.

China is also stepping up its penetration of foreign radio waves. China Radio International, formerly known as Radio Beijing, was founded in 1941 as a wartime propaganda tool against Japan but now has far greater reach. With its headquarters in Beijing, it broadcasts 392 hours of programming per day in 38 languages and maintains 27 overseas bureaus.
Anne-Marie Brady estimates that the Chinese authorities devote at least several billion dollars each year to influencing the public sphere beyond China's borders.
The Russian government has also ramped up its international media profile over the past decade. "RT" the state-backed global television network formerly known as "Russia Today," is complemented by a growing set of international multi-media initiatives including "Sputnik News," which offers content in some 30 languages.
The resources devoted to media are large and the intention of influencing international audiences is clear, but for all of this investment, what is the specific aim of these vast and growing authoritarian media enterprises?
In his Foreign Affairs essay, Shambaugh points out that China has "yet to see any demonstrable improvement in its global image." If anything, Russia's image has sharply deteriorated since it instigated a war in Ukraine and otherwise has taken a decidedly disruptive posture toward Europe and the West. Large international media investments by Iran and Venezuela have likewise not led to image improvements.
What if the idea is not to bolster image, or to win friends and allies, and the conventional analysis of authoritarian soft power misses the mark?
In a recent column by Fareed Zakaria, a Southeast Asian diplomat makes the observation that China is using its largesse to "suborn" countries in the region, rather than to win them over. In their definitive analysis on this topic, Peter Pomerantsev and Michael Weiss observe that the Russian authorities have already reoriented their media (and the other related instruments of money and culture) for malevolent purposes; tellingly, RT's ratings only reached their current level after the 2008 Russian invasion of Georgia, when the channel switched from promoting Russia to "making the West, and especially the US, look bad."
These media are seemingly operating outside of the boundaries of Joseph Nye's definition of soft power as a way to "attract others by the legitimacy of their governments' policies and the values that underlie them." This does not necessarily mean, however, that the opaque authoritarian version of soft power does not exert an impact.
Photo Credit: Creative Commons / Kremlin.ru